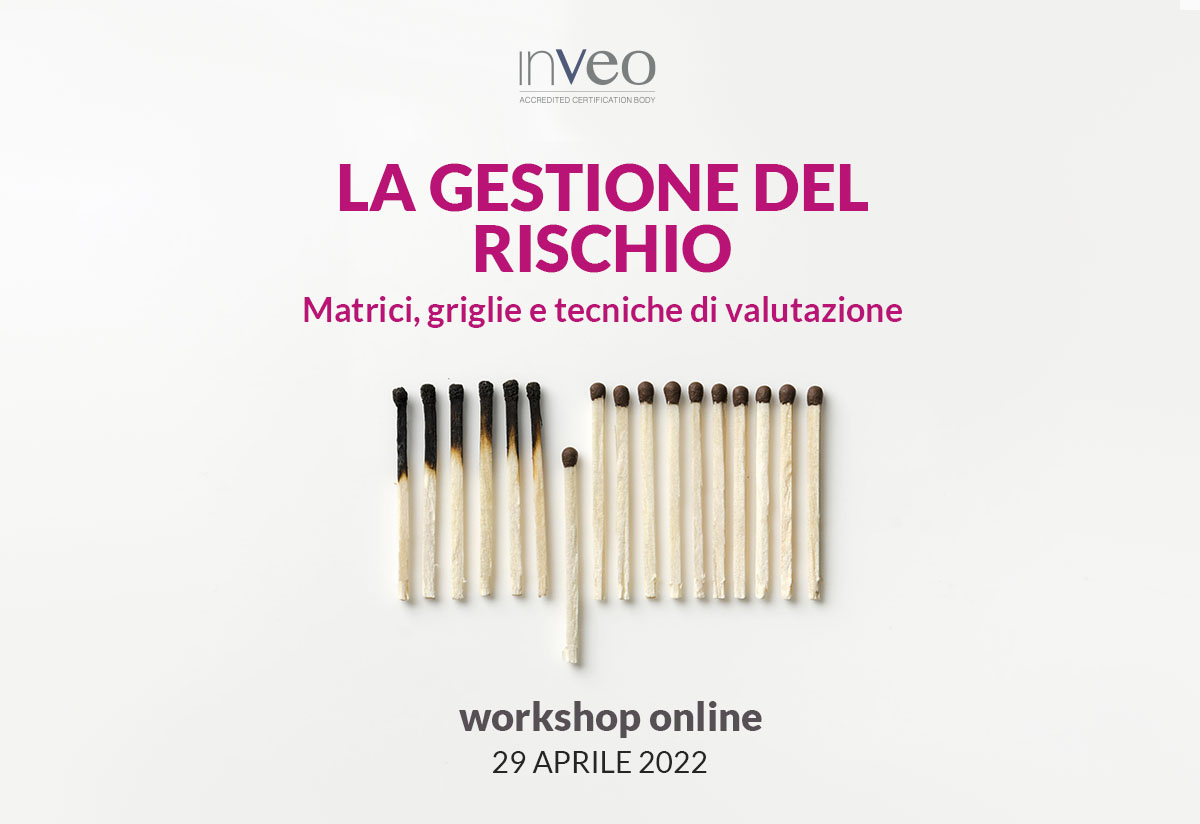 ASSESSMENT MATRICES, GRIDS, AND TECHNIQUES
START TIME 10:00 | BREAK TIME 13:00-14:00 | END TIME 17:00
THE WORKSHOP
Risk-based thinking is the key concept behind the mechanics of planning, monitoring and managing the processes inherent in the processing of personal data. Being able to anticipate the type of risk behind a processing, even before it is carried out, in order to identify the appropriate minimum measures to mitigate the associated danger, is key to proper GDPR compliance.
Providing evidence and technical documentation during inspection, identifying acceptable risk, knowing how to objectively define its probability and severity, calculating inherent risk, applying mitigation measures, calculating residual risk and monitoring it over time are the mission and diciplinary traits that will be analyzed during the workshop.
Participants will also be provided with a "data processing-overall" document dedicated to data controllers and processors on risk assessment and DPIA useful for demonstrating their GDPR compliance to clients or with a view to inspection, in order to give evidence of the processing in place.
Seasoned with matrices, grids, and technical standards, the workshop will be a vertical and horizontal journey through a methodology of action and thinking that is universal and applicable to different treatment contexts.
The 6-hour ONLINE Workshop, on the GoToMeeting platform, will give tools and answers on how to do this to be compliant with GDPR.
THE PROGRAM
Risk and regulatory references
Context definition and impact: the corrective factor F
Treatment screening
Threats and vulnerabilities
Risk between probability and severity
The objectivity of evaluation
The calculation of inherent risk
Technical and organizational measures applied
The calculation of residual risk
Additional measures applied
The monitoring of risk
High Risk and DPIA
TO WHOM IT IS ADDRESSED
DPO
Manager Privacy
Managers
Legal Offices
Spcialisti privacy
Internal Auditor
ISDP Auditor©10003
Consultants
Privacy Expert
Privacy Specialist
Security Manager
Security Consultant
Data controllers
Legal
HR manager
LECTURER:
Riccardo Giannetti: Scheme Owner & Training Manager Inveo srl
---
HOW TO PARTICIPATE IN LIVE STREAMING:
The workshop will be live streamed through the GoToMeeting platform, number #1 in learning, conference and webinar services.
We chose GoToMeeting to foster and maintain direct contact with the speaker, as in classroom training courses.
All you need to participate is an Internet connection. A high-speed connection will allow for better performance.
An e-mail address is required for each participant. Inveo will use this address to send an e-mail with an invitation link to the course, operational instructions for access, and the course materials in electronic format.
Once you have made your payment you will receive all the instructions and how to access the room via email.
TEACHING MATERIALS:
Course materials with course slides will be emailed in .pdf format prior to the start of the workshop.
WORKSHOP QUALIFICATION:

Online Final Examination
Certificate of Competence, upon passing the final examination
Certificate of Attendance, in case the final exam is not passed.
---
ONLINE WORKSHOP REGISTRATION
Scheduled dates
Durata: 6 ore - Target: Professionisti privacy a 360°
Location: Online
VIEW DEATILS
Durata: 6 ore - Target: Professionisti privacy a 360°
Location: Online
VIEW DEATILS